Our Team - Advisory Board Members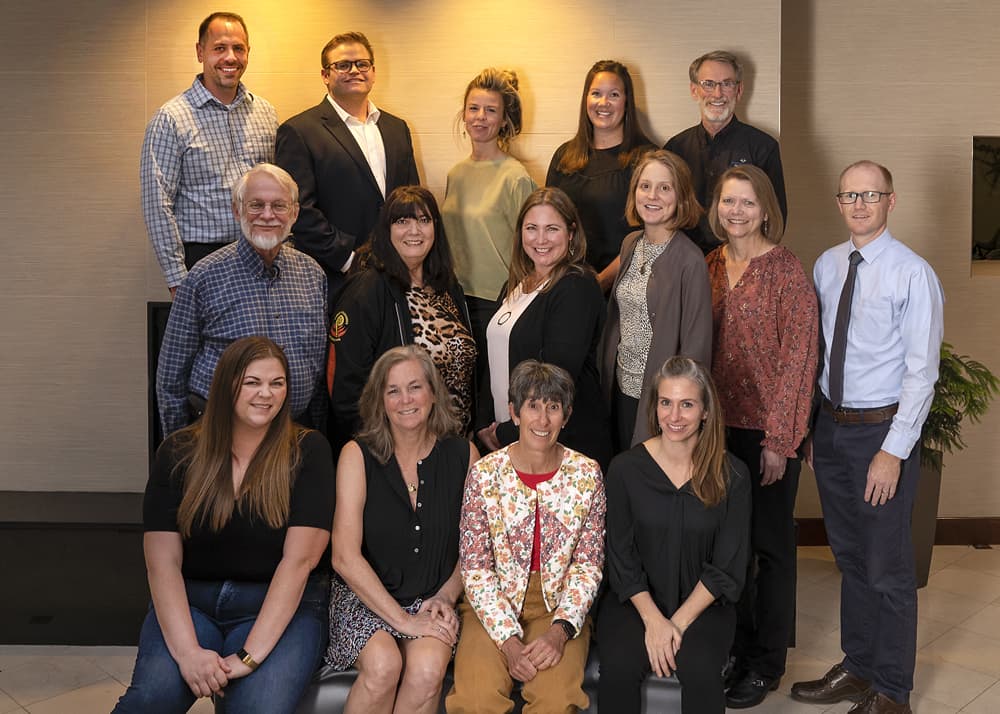 Representatives to the NRTRC board are located in seven northwestern states: Alaska, Idaho, Montana, Oregon, Utah, Washington and Wyoming.
Our board members are pioneers in the world of Telehealth and several have influenced Telehealth policy and evolution on the national level.
Call for NRTRC Advisory Board Tribal Representation
The Northwest Regional Telehealth Resource Center (NRTRC) is looking to expand their Advisory Board to include tribal representation as part of their stakeholders.   The mission of the NRTRC Advisory Board is to advance the development implementation and integration of telehealth programs.  As a result of the feedback received from the 2021, NRTRC Annual Telehealth Conference tribal break-out session, the NRTRC will be including tribal representation to the NRTRC Advisory Board.  The NRTRC is proposing to invite two tribal representatives to join our advisory board membership; one member representing the Alaska Natives and one representing the American Indians, from the lower 48. The NRTRC Advisory Board meets bi-monthly.  If you would like to nominate someone to represent the tribal community, please see our Tribal Initiatives Contact form.
Alaska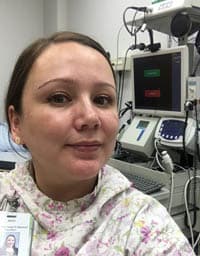 Viola Samson
Telehealth Program Specialist, ANTHC
Viola Inaqaq Samson is a Telehealth Program Specialist with the Alaska Native Tribal Health Consortium (ANTHC). In her current role, she works with the clinical departments on campus as well as ANTHC's Tribal Health Partners statewide to provide project management, assessment of telehealth utilization and needs, telehealth training, and customer support. Before Telehealth, she worked with ANTHC's Internal Medicine Endocrinology Department after obtaining her Bachelor of Science in Nursing from the University of Alaska Anchorage. Driven by the encouragement and support of her family, and her experiences growing up in rural Alaska, she is dedicated to helping the Alaska Native and American Indian people. She values the opportunity to collaborate with, support and teach all who serve our people. She takes pride in her work and strives to be a leader to young Alaskans. Viola is of Yup'ik, Irish and Swedish descent, and is a member of the Kipnuk tribe of Southwest Alaska.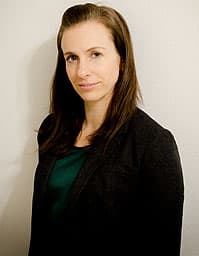 Amanda Lindner MSN-Ed, CCRN
Clinical Nurse Manager Telehealth, Providence Alaska Medical Center
Amanda Lindner is the clinical nurse manager for Providence Alaska Medical Center. She oversees clinical operations for several telehealth programs. Amanda's team also partners with other healthcare ministries and service line leaders to implement new telehealth programs. As the manager for telehealth, Amanda's team is focused on the future of easing the transition of care from hospital to home and ensuring that rural hospitals have access to the resources they need to provide high quality patient care. Amanda has worked in telehealth for over five years. She has a Master's degree in Nursing Education and over 20 years of nursing experience. She has a certification in critical care. Amanda enjoys teaching and teaches several courses to various audiences.
Idaho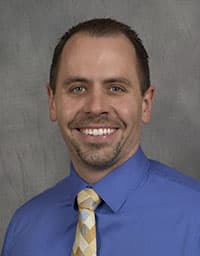 Robert Cuoio
Executive Director, The Hospital Cooperative
Robert Cuoio is the Executive Director of the Hospital Cooperative. The Hospital Cooperative (THC) is a non-profit hospital consortium with 16 members in Idaho and Wyoming. The mission of THC is to improve regional health care by providing support and value to members through shared resources, knowledge, and information. THC members feel that they are stronger together than they are as individuals.
Robert has worked in rural health care for the past 12 years and has spent most of that time heavily involved in telehealth. With the help of a federal grant from HRSA, Robert helped develop telehealth services throughout the region. The initial main focus was adult mental health but has since included other services such as oncology and child/adolescent mental health. The grants allowed for the purchase of equipment into all of the member hospitals. Robert has extensive experience writing and maintaining federal grants, accessing government subsidies for connectivity, troubleshooting, physician relations, and selection of telehealth equipment. Robert has worked in different capacities within Idaho to help improve reimbursement for telehealth services.
Robert holds a master's in business administration and a bachelor's in health care administration from Idaho State University. Robert is currently an adjunct faculty member at Idaho State University, facilitating the health care administration internship program for students.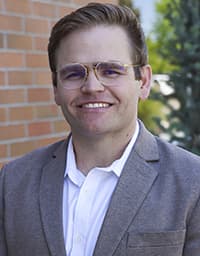 Kanan Silvas, MD
Medical director for the Kootenai Health telehealth and transfer center in Coeur d Alene, Idaho
Dr. Kanan Silvas currently serves as the medical director for the Kootenai Health telehealth and transfer center in Coeur d Alene, Idaho; his hometown. Earning his medical degree through the University of Washington School of Medicine as an Idaho WWAMI, Dr. Silvas saw firsthand the need for expanded access to health care in rural areas. Dr. Silvas is a strong proponent of telehealth services and knows what a powerful tool it is in helping serve patients outside of larger metropolitan areas. Connecting patients and physicians virtually removes barriers such as travel time and expense, thereby increasing the likelihood that patients will seek treatment sooner, which leads to better outcomes.
Dr. Silvas completed his post graduate residency training at Allegheny Health Network in Pittsburgh, PA and is board certified in internal medicine and emergency medicine. He works both as a hospitalist and in emergency medicine at Kootenai Health. Kootenai Health is the largest medical center in northern Idaho and serves patients throughout northern Idaho, Washington and Montana. Dr. Silvas also previously worked out of the emergency department at a critical access hospital, Clearwater Valley Health, in Orofino, Idaho, which gives him additional perspective on what it means to serve smaller communities.
Dr. Silvas' role as a frontline physician at both facilities gives him insight into the unique health care needs of our region. He is an advocate for expanding innovative telehealth solutions to help streamline and expand treatment options that benefit patients, physicians and the communities in which they live and work.
Montana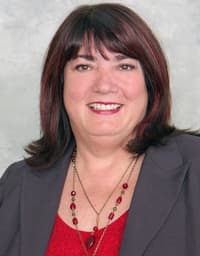 Doris T. Barta, MHA
Director, Telehealth Technology Assessment Center (TTAC)
Doris T. Barta is the Director of the National Telehealth Technology Assessment Center (TTAC), one of two National Telehealth Resource Centers. TTAC provides in-depth objective assessments of telehealth technology and publishes the results of those assessments, as well as other pertinent information regarding telehealth technology on their website. TTAC also provides technology showcases during regional TRC conferences throughout the US, and during the COVID crisis, TTAC has provided the Showcases virtually. Ms. Barta has worked in the telehealth field since 1992, serving in the capacity of a telehealth network director as well as in the role of fund development for telehealth. Ms. Barta also served as the Principal Investigator for the Northwest Telehealth Resource Center for 10 years, advance the development, implementation, and integration of telehealth through sharing information, leveraging resources and creating a synergistic telehealth community. The NRTRC represents seven western states (Alaska, Idaho, Oregon, Montana, Utah, Washington and Wyoming). Through her wealth of experience in program planning and operations, Ms. Barta continues to assist healthcare organizations, networks, and providers implementing cost-effective telehealth programs serving rural and medically underserved populations, with a special emphasis on program development through shared training and expertise.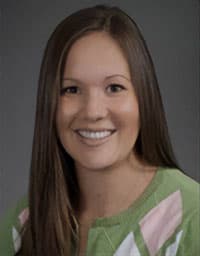 Jody Haines, MHA, FACHE, Board Vice Chair
Teleheath Director, Billings Clinic
Jody Haines has dedicated her career to improving the health of Montana. For the past fifteen years she has served in regionally based roles responsible for the strategic development, implementation, and management of innovative initiatives including population health, value-based care, telemedicine, operations, and community and workforce development programs.
Jody earned her Bachelor of Science in health promotion/pre-med from Montana State University and her Executive Master's in healthcare administration from the University of Washington. She is the youngest board-certified healthcare administrator in the state of Montana- earning her FACHE in 2013. In 2016 she was listed in the Missoulian's "20 Under 40" for her dedication in putting the patient first while creating and managing the state's largest medical home program. Additionally, she received the American College of Healthcare Executive's (ACHE) early careerist regents award in 2015 and the senior-level executive regents award in 2018, both for her leadership and successful work in advancing healthcare in Montana.
Jody currently serves as the President-Elect for the Montana Telehealth Alliance and is actively engaged in a variety of professional organizations and community activities. She was recently also elected by peers to serve as the ACHE (American College of Healthcare Executives) Regent for the state of Montana.
Jody resides in Missoula, Montana with her husband and two young daughters. In her rare spare time, she enjoys spending time outdoors- particularly trail running, backpacking, and backcountry skiing. Rooted from her upbringing, you can also find her supporting small town rodeos and ranch rodeos any chance she can.
Oregon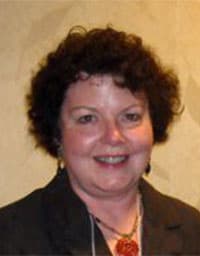 Cathy Britain
Executive Director, Telehealth Alliance of Oregon, CSBritain Consulting
Catherine Britain is a co-founder and a past president of the Telehealth Alliance of Oregon (TAO) and currently serves as the Program Director. She is the principal and owner of CSBritain Consulting in Medford, Oregon. Catherine served as the chair of the TAO reimbursement workgroup which was responsible for developing Oregon's telehealth reimbursement legislation in 2009. She also serves on the advisory board for the NRTRC.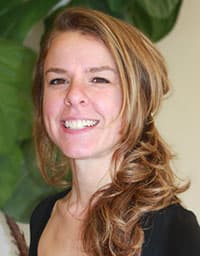 Rose Locklear, MS MPH, Board Chair
Field Services Program Manager, Oregon Office of Rural Health
Rose Locklear is a Field Services Program Manager at the Oregon Office of Rural Health (ORH). In 2017, Rose began as a Program Coordinator to help Oregon's rural and frontier Critical Assess Hospitals (CAHs) increase access to specialty care. This initial focus of this work was to support interested Oregon CAHs with information to help strategic decision-making on provider education and telehealth services to improve access to care in their communities.
Rose currently oversees ORH's Annual Forum on Aging, as well as the Rural and Frontier Listening Tour and serves on state and regional Telehealth and Project ECHO governing boards.
She holds masters' degrees in Public Health and Kinesiology from Oregon State University
Utah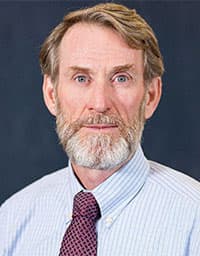 Brian Wayling, MBA
Assistant Vice-President Telehealth Services, Intermountain Healthcare
Brian Wayling is an Executive Director with Intermountain Telehealth Services. He is responsible for developing system-wide telehealth delivery strategies to enable technology-based care delivery options for clinical teams and patients across Intermountain Healthcare and with regional partners. This integrated approach provides capabilities to increase access, reduce costs and improve quality for patients and caregivers.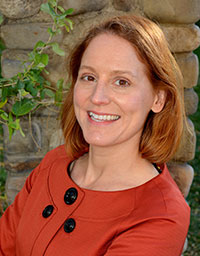 Sarah Woolsey, MD
Medical Director of the Association for Utah Community Health, Utah's Primary Care Association
Dr. Woolsey is board-certified in family medicine and a Medical Director of the Association for Utah Community Health, Utah's Primary Care Association. She has worked in clinical and public health leadership for over 20 years demonstrating quality outcomes, re-designing care delivery, increasing patient participation in research and quality improvement, and she has led state advances in quality and cost transparency.
She worked in primary care for 20 years with underserved populations in Salt Lake City as a full-spectrum family doctor. She currently practices part-time with the Utah Department of Health's primary care clinic and acts as their medical director. She is passionate about what telehealth offers to advance access and health equity to Utah's most vulnerable populations and the practices that serve them.
Washington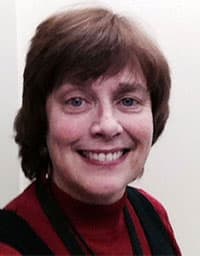 Tammy Arndt
Director, Northwest Telehealth (NWTH)
Tammy Arndt, Director of Northwest TeleHealth, a Division of Providence Health Care, servicing the Providence WA/MT region, and providing video conference technology and support to healthcare organizations across eastern WA, for healthcare administration, clinical education, and telemedicine services. With over 25 years' experience in the healthcare industry, Tammy's efforts have been focused on program development, distance education, and virtual service delivery. She has facilitated the successful launch of multiple telemedicine programs, extending specialty care to rural hospitals, clinics, and patient homes. Tammy is a current advisory board member of the NRTRC and 2018 recipient of the WA Rural Health Association Friend of Rural Health award.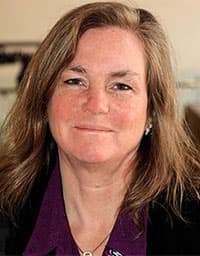 Cara Towle, RN, MSN, MA
Associate Director, Integrated Care Training Program/Psychiatry Consultation & Telepsychiatry, University of Washington
Cara Towle, RN, MSN, MA, has more than 20 years of experience in telehealth. In 1996, she established UCSF International Medical Services, offering telehealth programs reaching Asia, Europe, and the Middle East. From 2001 until 2015, she served as the founding Director for Telehealth Services at the University of Washington, and in 2016, moved to the UW Psychiatry and Behavioral Sciences to develop innovative telepsychiatry services. She is a founding Board member and former Board Chair for the Northwest Regional Telehealth Resource Center, as well as a founding board member of the Washington State Telehealth Collaborative.
Wyoming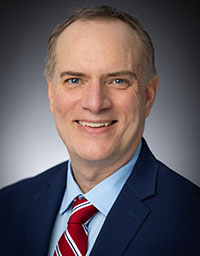 Paul Johnson, MD, MPH
Otolaryngologist and Medical Director of Wyoming Medicaid
Dr. Paul Johnson joined the Wyoming Department of Health as Medicaid Medical Director in 2023. He practices otolaryngology part-time in a hospital based multispecialty group. He serves as a clinical instructor for the University of Washington Department of Otolaryngology - Head and Neck Surgery. In this role, he teaches first and second year medical students in the classroom and third and fourth year students on clinical rotations.
Dr. Johnson received his medical education at the University of Washington and residency training in otolaryngology at Columbia University. He completed his public health degree at Johns Hopkins University. His areas of interest include rural health policy, particularly with regard to access to care. He sees telehealth as an integral component of rural access to healthcare.
Lisa Finkelstein, DO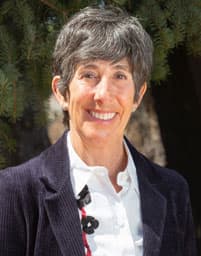 Urologist and Medical Director of Telehealth, St. John's Health
Dr. Lisa Finkelstein is a Urologist at St. John's Health. She started the Telehealth Department from the ground up in 2018 and is the Medical Director of Telehealth at SJH. When the pandemic hit Jackson Hole, WY, Dr. Finkelstein and her team were prepared and able to get the hospital and other independent providers on board with telemedicine quickly. Her passion is Telehealth and is an integral part of the Wyoming Telehealth Network. She has worked with the state of Wyoming to help promote telehealth throughout Wyoming. Telehealth was her main initiative during her year as President of the Wyoming Medical Society 2018-2019 and continues to present day. She was in private practice in Urology for 25 years . She did her Urology residency in Michigan and moved to Jackson Hole in 2003. She continues to lecture to medical students and physicians about Telemedicine.