Washington
NRTRC Board Members
Tammy Arndt
Director, Northwest Telehealth (NWTH)
Cara Towle, RN, MSN, MA
Associate Director, Integrated Care Training Program/Psychiatry Consultation & Telepsychiatry, University of Washington
State Collaborative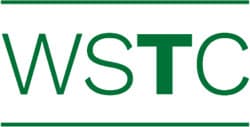 Washington State Telemedicine Collaborative
The Washington State Telehealth Collaborative will provide a forum to improve the health of Washington residents through the collaboration and sharing of knowledge and health resources statewide and increasing public awareness of telehealth as a delivery mechanism. The Collaborative seeks to enable development and delivery of technology-assisted programs that promote access, sustainability, utilization and affordability of Telehealth services.
State Office of Rural Health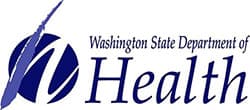 Washington State Office of Community Health Systems, Rural Health Section
Washington State Office of Community Health Systems, Rural Health Section helps Washington's rural and underserved communities improve access to healthcare services by supporting planning and development efforts. Administers grant programs, finds doctors, and connects healthcare professionals with clinics and hospitals.
State Telehealth Laws and Reimbursement Policies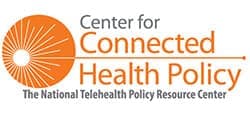 The Center for Connected Health Policy helps you stay informed about telehealth-related laws, regulations, and Medicaid programs.
Current Telehealth Legislation and Regulations
Centers for Medicare and Medicaid Services (CMS)
Project ECHO
University of Washington, Project ECHO
Project ECHO (Extension for Community Healthcare Outcomes) is a teleconsultation model designed for common diseases that, like psychotic disorders, have a high public health impact, require complex management, and for which clinical expertise is limited. Project ECHO seeks to increase the capacity for local clinicians to provide safe, effective, and evidence-based treatment to underserved clinical populations in their own communities. The model allows the implementation team at the University of Washington to more effectively target agencies in remote areas and allow them to have videoconferencing capabilities that will help to facilitate remote consultation. Since many providers are located in rural areas of Washington State, this enhanced capability to improve access to CBTp to remote regions is vitally important.
State Telehealth Networks

Northwest TeleHealth
Northwest TeleHealth provides access to consultations with health care specialists through a robust video-conferencing network of more than 100 units throughout the Northwest. This technology facilitates live, confidential interaction for two or more locations involved in patient consults, rural medicine, health education, medical training, business administration and other related activities.
State Licensing Boards
State Tribal Resources
Other Washington Resources