National Resources
National Consortium of Telehealth Resource Centers
Telehealth Resource Centers (TRCs) have been established to provide assistance, education, and information to organizations and individuals who are actively providing or interested in providing health care at a distance. Our simple charter from the Office for Advancement of Telehealth is to assist in expanding the availability of health care to underserved populations.
Center for Connected Health Policy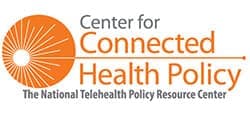 The Center for Connected Health Policy (CCHP) is a public interest organization that develops and advances telehealth policy solutions to promote improvements in health and health care systems.
National Telehealth Technology Assessment Resource Center

The National Telehealth Technology Assessment Resource Center aims to create better-informed consumers of telehealth technology. By offering a variety of services in the area of technology assessment, the TTAC (pronounced "tea-tac") aims to become the place for answers to questions and about selecting appropriate technologies for your telehealth program.
Other

American Telemedicine Association (ATA)
The American Telemedicine Association (ATA) is a non-profit association based in Washington DC with a membership network of more than 10,000 industry leaders and healthcare professionals. The ATA is a leading telehealth association helping to transform healthcare by improving the quality, equity and affordability of healthcare throughout the world.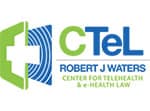 CTeL
The Center for Telehealth and e-Health Law (CTeL) has established itself as the "go-to" legal and regulatory telehealth organization – providing vital support to the community on topics such as: physician and nurse licensure; credentialing and privileging; Medicare and Medicaid reimbursement; and private insurance payment policies. CTeL has a national reputation as one of the preeminent organizations in the field of telehealth and e-health related issues. In 1995, CTeL was created in response to a need for a legal and regulatory organization that focuses on issues impacting the advancement of telehealth.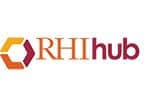 Rural Health Information Hub
The Rural Health Information Hub is funded by the Federal Office of Rural Health Policy to be a national clearing house on rural health issues. The RHIhub is your guide to improving health for rural resident by providing access to current and reliable resources and tools to help you learn about rural health needs and work to address them. The RHIhub is committed to supporting healthcare and population health in rural communities.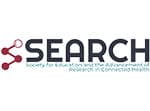 SEARCH
The newly formed Society for Education and the Advancement of Research in Connected Health (SEARCH) invites telemedicine researchers, academicians, innovators, and policymakers to join in structured and open discussions of telemedicine research structure, findings, and priorities. SEARCH seeks to both share findings and foster research partnerships among researchers and organizations that wish to define and develop the field of telemedicine research.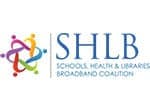 SHLB
Schools, Health and Libraries Broadband (SHLB) Coalition is a non-profit advocacy organization that promotes government policies and programs that enable schools, libraries, health care providers, other anchor institutions and their communities to obtain open, affordable, high-capacity broadband connections for anchor institutions and their surrounding communities.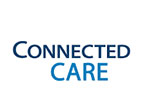 Telehealth Education Training for VA Providers and Patients
The Office of Connected Care brings VA digital technology to Veterans and health care professionals, extending access to care beyond the traditional office visit. Through virtual technology, VA is able to deliver care to patients where and when they need it.