Our Team - Staff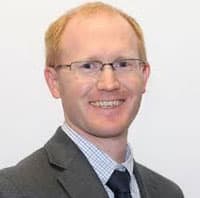 Matt McCullough, PhD, Principal Investigator
Matt McCullough, PhD, is the Director of Telehealth Services of the Utah Education and Telehealth Network (UETN), where he is responsible for telehealth services, operations, strategic planning, and development of new services and sites. He works extensively with the FCC Rural Health Care programs and understands the complexities of expanding broadband and access to health care in rural communities. He is also the Principal Investigator (PI) of the Northwest Regional Telehealth Resource Center (NRTRC). The NRTRC is a HRSA funded program that assists health care providers with telehealth program implementation, training, and education in the seven-state region of AK, WA, OR, ID, MT, WY, and UT. He has experience directing a State Office of Rural Health and working with rural hospitals, clinics, and communities. He holds a PhD in Health Geography with an emphasis on public health and spatial statistics.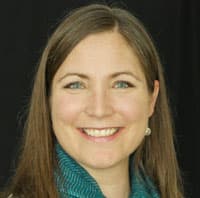 Nichole Perisho, BA, BSN, RN, Program Director
Ms. Perisho serves as the Program Director at the Northwest Telehealth Resource Center (NRTRC), creating and disseminating information and resources to expand and sustain telehealth in the NRTRC's seven-state region, serving AK, ID, MT, OR, UT, WA, and WY – and beyond. She is an invited speaker across the country, sharing her deep and broad telehealth expertise in ways that resonate with participants, including a focus on telehealth's critical role in achieving the quadruple aim of reducing cost, improving quality, enhancing the patient experience and bettering the work life of health care staff.
Prior to joining the NRTRC Ms. Perisho served as the Virtual Health Manager at Logan Healthcare in MT, managing all aspects of telehealth delivery, expansion and improvement. She also served on the NRTRC Advisory Board; in this role she provided guidance and feedback on the current and future direction of the NRTRC's efforts to strengthen and support telehealth in rural and underserved communities. Her clinical background and years of telehealth experience in multiple specialties strengthens her knowledge of the needs of health care providers and patients and translates into an intuitive approach in supporting and operationalizing telehealth best practices for health care organizations and teams.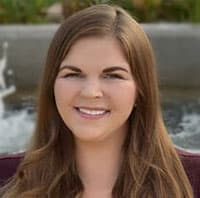 Jaleen Johnson, BS, Programs Manager
Jaleen Johnson is the Program Manager of the Northwest Regional Telehealth Resource Center (NRTRC). In her position, she provides technical assistance in developing telehealth networks and applications throughout the region of Alaska, Idaho, Montana, Oregon, Utah, Washington and Wyoming.
Jaleen served as the Telestroke Program Coordinator and Neurosciences Outreach Administrative Coordinator for six years at University of Utah Health before moving to UETN and NRTRC in July of 2020. Jaleen has participated in many research efforts and has presented on telehealth at several conferences as well as contributed to several published works in peer-reviewed medical journals including the Journal of Telemedicine and Telecare. In 2022, Jaleen participated in the 8th cohort of the NTEN Digital Inclusion Fellowship in which she facilitated a digital inclusion and health literacy project focused on the region. She now holds a certification as a Digital Equity Professional.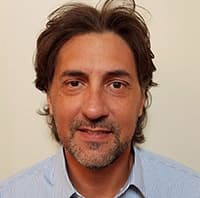 Marz Cesarini, Associate Director IT
The Associate Director, IT directs UETN Telehealth Services network & media services teams. This position serves as a key technical resource and oversees technical support of NRTRC activities, including webinars and videoconferences. He serves as staff liaison to the NRTRC Technical Committee and provides technical assistance to NRTRC constituents..