Alaska
NRTRC Board Members
Viola Samson
Telehealth Program Specialist, ANTHC
Amanda Lindner MSN-Ed, CCRN
Clinical Nurse Manager Telehealth, Providence Alaska Medical Center
State Collaborative
Alaska Collaborative for Telemedicine and Telehealth
The Alaska Collaborative of Telehealth and Telemedicine (AKCTT) is a statewide, non-profit, non-partisan forum committed to developing a coordinated, interagency approach to standardized telehealth care delivery in remote and urban Alaskan communities. AKCTT will facilitate efficient, effective, and aligned telehealth practices that reduce costs and improve access among healthcare providers.
State Office of Rural Health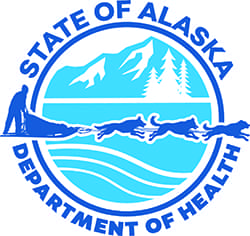 Alaska Office of Rural Health
Alaska Office of Rural Health Collects and disseminates rural health care information and data; is engaged in health care provider recruitment and retention; provides technical assistance to rural providers, hospital and communities; and coordinates rural health policy analysis.
State Telehealth Laws and Reimbursement Policies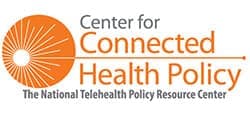 The Center for Connected Health Policy helps you stay informed about telehealth-related laws, regulations, and Medicaid programs.
Current Telehealth Legislation and Regulations
Centers for Medicare and Medicaid Services (CMS)
The Center for Medicare and Medicaid Services (CMS) Division of Tribal Affairs
Works closely with American Indian and Alaskan Native (AIAN) communities and leaders to enable access to culturally competent healthcare to eligible to CMS beneficiaries in Indian Country. CMS collaborates with the Indian Health Service and other federal partners to facilitate access to high quality and timely healthcare.
Project ECHO
University of Alaska Anchorage Center for Human Development Alaska ECHO Projects
These virtual learning communities provide educators, service providers, case managers, administrators, families, and others access to expert advice from professionals throughout the state and country, building capacity in home communities to implement best practices and improve outcomes.
The Alaska Native Tribal Health Consortium Project ECHO
Project ECHO (Extension for Community Healthcare Outcomes) is a model that combines medical education and guided practice to empower clinicians to better incorporate expert advice into their care for patients in their home communities. The ANTHC Telehealth Department manages the ANMC Project ECHO, a program modeled after the University of New Mexico's Project ECHO.
The Alaska Native Tribal Health Consortium Palliative Care ECHO
Palliative Care Project ECHO (Extension for Community Healthcare Outcomes) promotes the delivery of palliative care services throughout the Alaska Tribal Health System in rural communities through the development of professional networks of learning, practice and collaboration through the telehealth network.
State Telehealth Networks

Alaska Native Tribal Health Consortium (ANTHC)
Alaska Native Trial Health Consortium (ANTHC's) telehealth services allow health care professionals to work together in the Tribal health system to provide quality care and increased access for Alaska Native people across the state. ANTHC has been on the cutting edge of telehealth services since 2001. Through telehealth video conferencing and consultation, people can remain in their home communities while giving them access to the highest quality health care providers and specialists in regional or urban centers not usually available in rural areas.
The Telehealth department also manages the ANMC Project ECHO, an educational and guided practice program designed to help empower rural clinicians.
State Licensing Boards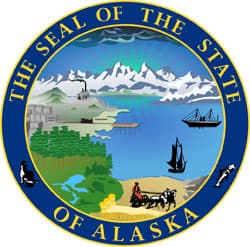 State Tribal Resources
Other Alaska Resources