Oregon
NRTRC Board Members
Cathy Britain
Executive Director, Telehealth Alliance of Oregon, CSBritain Consulting
Rose Locklear, MS, MPH
Field Services Program Manager, Oregon Office of Rural Health
State Collaborative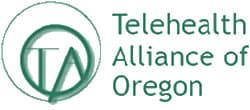 Telehealth Alliance of Oregon (TAO)
Telehealth Alliance of Oregon (TAO) is a non-profit membership organization. Membership is open to anyone interested in supporting the mission and goas of the organization. TAO welcomes telehealth service providers, organizations interested in providing telehealth services, suppliers of equipment, software or transport for telehealth services, healthcare insurance providers or anyone interested in improving healthcare through telecommunications.
State Office of Rural Health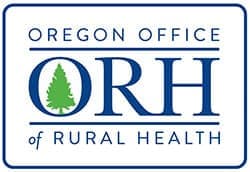 Oregon Office of Rural Health
Oregon Office of Rural Health works to improve the quality, availability, and accessibility of health care for rural Oregonians. Offers assistance to hospitals, clinics, and communities to strengthen the rural health care delivery system. Provides technical assistance to rural communities, recruits health care providers, and serves as a clearinghouse for information and data on rural health issues.
State Telehealth Laws and Reimbursement Policies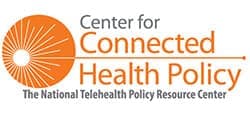 The Center for Connected Health Policy helps you stay informed about telehealth-related laws, regulations, and Medicaid programs.
Current Telehealth Legislation and Regulations
Centers for Medicare and Medicaid Services (CMS)
Project ECHO
OHSU ECHO
OHSU ECHO enhances the ability of primary care physicians to treat chronic and complex illnesses in their hometown clinic and increases patient access to care. It is modeled after the University of New Mexico's Project ECHO ® (Extension for Community Healthcare Outcomes).
OHSU ECHO connects primary care providers with OHSU specialists for live, weekly video teleconferences. These one-hour virtual clinics give primary care physicians real-time reviews of complex cases. OHSU specialists provide written treatment recommendations. Each session also includes a 15- to 20-minute didactic presentation. CME is provided.
The OHSU Telemedicine Network is Oregon's oldest and most comprehensive telehealth program. OHSU gives patients in community hospitals throughout the region immediate access to pediatric, neonatal, stroke, trauma, and other specialists 24/7.
State Licensing Boards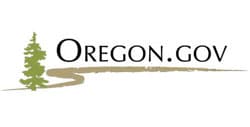 State Tribal Resources
Other Oregon Resources