NRTRC 2022 Telehealth Conference
Conference Materials & Agenda
Attendees can claim up to 14 hours of Continuing Medical Education (CME) for this year's conference.
Monday, September 26th
Title
Grant Writing Workshop
Registration Required
Teryl Elsinger, Advisor, NOSORH
Keynote Address
Telemedicine as a Human(e) Construct of Care
Adrienne Boissey, MD, CMO, Qualtrics
Concurrent Sessions
Wyoming Public Access Telehealth Spaces (WyPATHS)
Amanda DeDiego, MD, Associate Professor of Counseling, University of Wyoming
Building Community Partnerships for ECHO Funding Beyond the 1st Year
Jennifer Erikson, DO, Assistant Professor of Counseling, University of Washington
Cultural Competencies and DEI: What you can do Right Now to Make a Difference
Jessica Ellis-Wilson, FACMPE, Founder and Principal, Practical Management and Leadership Consulting
Telehealth Policy Panel
An Overview from Telehealth Policy Leaders
Mei Kwong, JD, Executive Director, CCHP
Ben Steinhafel, Director of Policy, CTEL
Kyle Zebly, VP of Policy, ATA
Networking Event: Vendor Reception
Tuesday, September 27th
Title
Breakfast / Registration / Poster Session
Room
Vendor / Exhibitor Hall
Concurrent Sessions
Ok, Now What? Trials, Tribulations, and Techniques for a New Virtual Health Leader
Mandy Pokorny, MHA, BSN, RN, Program Manager, Logan Health
Lessons Learned: Building a Comprehensive Telehealth Quality Program
Crystal Kong-Wong, MD, Associate Chief Digital Health Officer, University of Washington Medicine Digital Health
Bridging the Digital Divide with Human Centered Design
Raghav Wusirika, MD, Assistant Professor, Oregon Health Sciences University
Anthony Cheng, MD, Medical Director, Oregon Health & Science University

Plenary Session
Policy and Practice: A CMS Update on Telehealth
Ashby Wolfe, MD, Regional CMO, Centers for Medicare and Medicaid Services (CMS)
Keynote Address
Care Reimagined
Kristi Henderson, CEO, Medexpress and Optum Virtual Care
Tribal Session
Crossing the Digital Divide - Telehealth and Cloud Computing on the Utah Strip of the Navajo Nation - Technical Solutions & Regulatory Challenges of Building a Complex Network in Tribal Communities of Southeastern Utah
Anthony Torres, Special Project Manager and Network Administrator, Utah Navajo Health System, Blue Mountain Hospital
Concurrent Sessions
Reflecting on the Implementation of a Virtual ICU (VICU) in an Academic Medical Center During the COVID-19 Pandemic
Justin Fink, BSN, RN, CPAN, Virtual ICU Nurse Manager, Oregon Health Science University
Marshall Lee, M.D., Medical Director - Virtual Intensive Care Unit, Oregon Health Science University
Rebecca Brown, MNE, RN, CCRN, RN - Virtual ICU, Oregon Health Science University
TeleNICU: Tiny Transports Rural to Referral
Bobbie Carlisle, RN, University of Utah AirMed
Kelli Lund, MD, MCR, Director TeleNICU, Medical Director AirMed Perinatal Transport Team, University of Utah AirMed
Enhancing Telehealth Fluency Using Professional Empathy Practices
Connie Amundson, DC, MA, PhC, University of Washington
Tech Showcase
Registration Required
Jordan Berg, Director, TTAC
Concurrent Sessions
Innovation Among Early Adopters of Telemedicine in Public Libraries
Neha Jain, University of Virginia School of Nursing
Understanding the Impact of Social Determinants of Health on Broadband Access
Jason Goldwater, MA, MPA, President and COO, Laurel Health Advisors, LLC
School-Based Telehealth Panel

Mak Danhounsrou, MSHCPM, Business Development Director, North Canyon Network of Care
Matt McCullough, PhD, Director of Telehealth Service, Utah Education and Telehealth Network
Dustin Brown, FACHE, Project Director, Wyoming Department of Education
Tech Showcase
Registration Required
Jordan Berg, Director, TTAC
Concurrent Sessions
Enhancing Undergraduate & DNP Nursing Curriculum and Practice Readiness Using Remote Patient Monitoring Telehealth
Sara McCumber, DNP, APRN, CNP, CNS, Associate Professor, College of St. Scholastica
Maureen Ideker, MBA, BSN, RN, RN Director of Telehealth, Essentia Health
Laurie Bisila, MSN, PHN, RN, Program Coordinator, College of St. Scholastica
Telehealth Role in the Future of Dentistry: How Pandemic Sparks a New Modality of care
Chung-Lei Kao, DMD, Residency Site Director, Syracuse VA Medical Center
Human Centered Design as a Method for Digital Inclusion. CO-LED: Community Organization Led Equity by Design
Anthony Cheng, MD, Medical Director, Oregon Health & Science University
Wednesday, September 28th
Title
Breakfast / Poster Session
Room
Vendor / Exhibitor Hall
Concurrent Sessions
Wyoming Project AWARE-Telehealth in Schools
Dustin Brown, FACHE, Project Director, Wyoming Department of Education
Susan Shebby, Ed.M., Director, Research and Evaluation, McREL International
Funding Outlook – Current and Upcoming Funding Programs for Healthcare
Victoria Fine, Regional Grant Manager, Learn Design Apply, Inc.
Integrated Primary Care Delivery in Rural and Frontier Montana
Sarah Compton, MPH, Telehealth Program Manager, One Health
Concurrent Sessions
Scaling Behavioral Healthcare through AI Powered, Asynchronous Video Assessements
Brett Talbot, PhD, Chief Clinical Officer, Co-founder, Videra Health
Tiny House, Teledentistry, and the Traditional Health Worker: Blazing Access for Rural Communities
Cindy Fisher, EFDA, CHW, Community Health Worker, Tiny House Dental Clinic
Low to No Cost Options for Marketing your Facilites Telehealth Programs
Andrea Shipley, MPA, Project Coordinator, Senior, Wyoming Telehealth Network
Closing Keynote
Virtual Pariah: Self-Disrupting to Achieve Success with Direct to Consumer Telehealth
Tim Lovell, MBA, Operations Director, Intermountain Healthcare
Grant Writing Workshop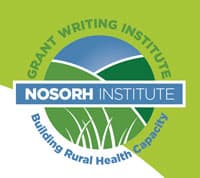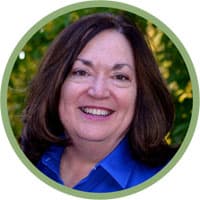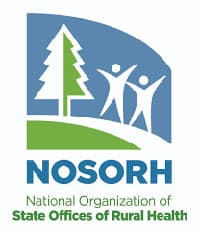 Monday September 26, 2022 / 9:00 am - 12:30 pm
Registration Required. $100
Hosted by National Organization of State Offices of Rural Health (NOSORH). Learn tips and tricks on how to write a successful grant.
Hosted by:
Teryl Eisinger
Advisor, NOSORH
Teryl Eisinger served as CEO of the National Organization of State Offices of Rural Health (NOSORH) for over 15 years. She served as the first staff person of the organization and led the efforts to build the capacity of State Offices of Rural Health (SORH) and rural stakeholders through revenue diversification, education, advocacy, and partnerships during her tenure.
Teryl has thirty years' experience in rural health and has worked extensively in the areas of rural health and health promotion for underserved populations. Teryl served as Assistant Director of the Nevada Office of Rural Health and the Northeastern Nevada Area Health Education Center for nearly 12 years where she provided community engagement and operational assessment to rural safety-net providers. Just prior to her work with NOSORH, Teryl served as the Manager of St. John Health's first ever HRSA-funded project to support community organizations serving diverse, underserved youth in the City of Detroit.
Throughout her career, Ms. Eisinger has had responsibility for various programs dedicated to improving the wellness of underserved communities. These include the Interdisciplinary Training Program, State Loan Repayment, Rural Health Outreach, Abstinence Education, and other federally funded programs. She has provided volunteer leadership to various rural and urban non-profit organizations whose missions focused on underserved communities, economic development, and rural health, including serving as chair of a large community health center.
Ms Eisinger currently serves as an Advisor to NOSORH. She has served on the advisory boards for the Rural Health Information Hub and the Technical Assistance Service Center, working to improve the health of rural Americans. Teryl received her undergraduate degree in Allied Health Management from Northern Arizona University and holds a Master of Arts degree in Communication, from the University of Nevada-Reno. She has also taught communication, marketing, and business skills courses at Great Basin College in rural Nevada and continues to support the grant writing education efforts of NOSORH.
Technology Showcase
What is a Technology Showcase?
The Technology Showcase is an opportunity to learn about telehealth related technology in a hands-on vendor neutral environment.
The Showcase is designed for participant interaction. Participants will be able to hold, compare and interact with innovative and emerging technology in the telehealth. See video and audio solutions, medical peripherals and technology to deliver care to patients at home.
TTAC staff will be on hand to answer questions about the technology present, as well as telehealth technology in general.
Who is it for?
The Showcase is useful for participants at every stage of their telehealth technology Journey. Whether you are an organization or individual new to telehealth, or are planning an expansion of your program the showcase will have something for you.
Featured technologies for this event include:
Broadband and connectivity technology
Videoconferencing audio and video solutions
Exam cameras
Direct to consumer kits
Telemedicine in a case
Remote patient monitoring kits
Wearable health monitoring technology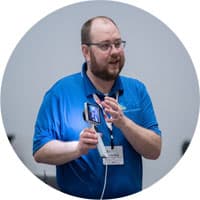 Presented by:
Jordan Berg
Director, National Telehealth Technology Assessment Center (TTAC)
Jordan Berg is the Director of the National Telehealth Technology Assessment Center (TTAC). Jordan obtained his Bachelor of Business Administration in Management Information Systems from the University of Alaska, Anchorage.
Jordan has over thirteen years of hands on experience working with the Alaska Tribal Health System, with 10 years working in telemedicine, both in programmatic and technical roles. Jordan is passionate about working with people, helping them to understand, evaluate, and assimilate telemedicine technology.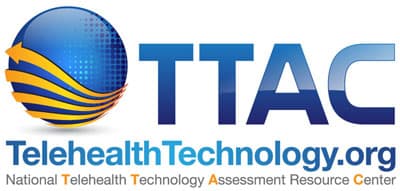 Featured Speakers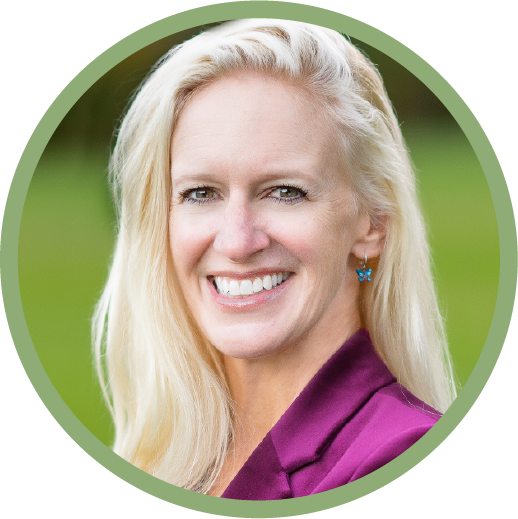 Adrienne Boissy, MD, MA
Chief Medical Officer, Qualtrics

Adrienne Boissy, MD, MA, is the Chief Medical Officer of Qualtrics. In this role, she shapes the strategic direction of patient and employee experience in the healthcare industry, including technology design, research, consulting, and innovation in experience management. She is the former Chief Experience Officer of the Cleveland Clinic Health System and a current staff neurologist at the Cleveland Clinic Mellen Center for Multiple Sclerosis. During her tenure at Cleveland Clinic, Dr. Boissy led strategic, international initiatives to improve every aspect of a patient's encounter with healthcare – from their physical comfort to their educational, financial,emotional and spiritual needs. She created evidence-based relationship centered communication skills training, which serves as a global standard for healthcare, and revolutionized the conversation on patient experience measurement.
Dr. Boissy previously co-chaired the Empathy and Innovation summit, the largest independent summit on patient experience in the world. She serves as Editor Emeritus of the Journal of Patient Experience and on the advisory boards for Option B and HIMSS Media. She publishes extensively about patient experience innovation and metrics, telehealth, burnout, digital design, and empathy in healthcare, and advocates for major operational changes in healthcare systems for a more humane experience, noted in her TED talk "Can empathy help heal healthcare?" In a comprehensive NEJM Catalyst piece, she proposed an innovative overhaul of experience measurement in a digital, post-COVID world. She co-edited "Communication the Cleveland Clinic Way: How to Drive a Relationship-Centered Strategy for Superior Patient Experience." A compelling speaker and thought leader, she has been featured in The Wall Street Journal, NPR, The Washington Post, Forbes, and The Atlantic, among others.
Dr. Boissy earned her Doctor of Medicine from the Penn State College of Medicine and Bachelor's degree from Boston University. She completed a Master's degree in Bioethics from Case Western Reserve University and trained in advanced design thinking from IDEO. A Harvard Macy scholar, she is internationally recognized as a leading physician executive and healthcare industry pioneer.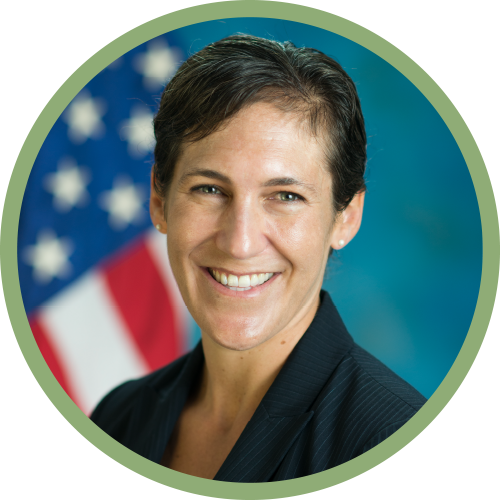 Ashby Wolfe, MD, MPP, MPH
Regional CMO, Centers for Medicare & Medicaid Services

Dr. Ashby Wolfe is a board-certified family physician and currently serves as Chief Medical Officer for Region 9 of the Centers for Medicare and Medicaid Services (CMS) which includes California, Arizona, Nevada, Hawaii, and the Pacific Territories.
Dr. Wolfe provides clinical expertise to many regional CMS programs and divisions, and serves as the medical and scientific lead for quality improvement and outreach/ education efforts in the region. Dr. Wolfe completed her medical degree at Stony Brook School of Medicine in New York, and her residency training at the UC Davis Medical Center in Sacramento, California. She also holds a Masters of Public Policy and a Masters of Public Health from the University of California, Berkeley.
She practiced broad-scope family medicine at Kaiser Permanente in Oakland, California, before joining CMS in 2015. She has published articles on Medicare and Medicaid policy, and is a contributing author of the public health text, Prevention is Primary (Jossey-Bass).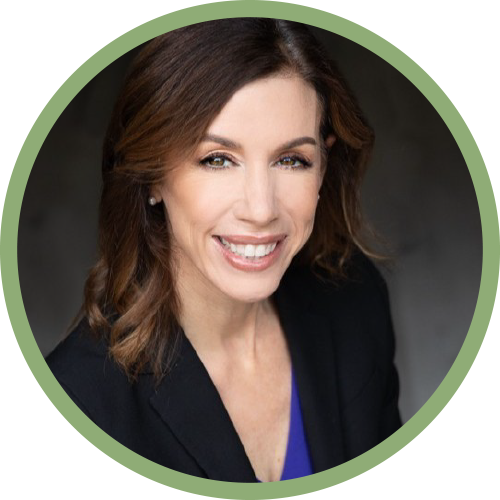 Kristi Henderson, DNP, NP-C
CEO, MedExpress and Optum Virtual Care SVP, Optum Everycare

A digital health leader and clinician with over 25 years of experience designing, implementing, and optimizing the health care delivery system using digital health tools and technology.
She is the CEO for MedExpress and the Optum Virtual Care Medical Group and SVP of Optum Everycare for Optum Health, where she is creating a first-of-its-kind connected health ecosystem using industry-leading digital health tools and telehealth.
She most recently led clinical operations for Amazon Care, a healthcare initiative for Amazon employees and their families.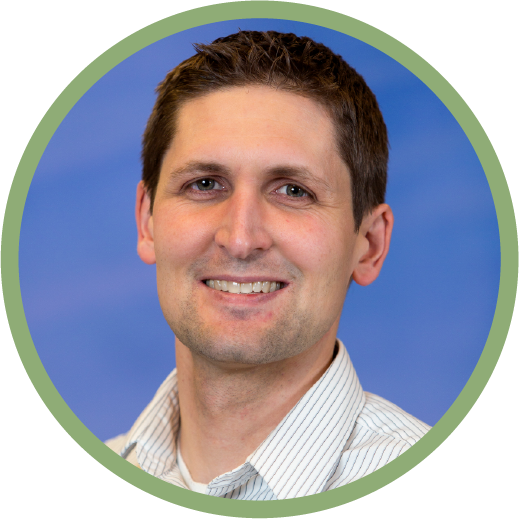 Tim Lovell, MBA
Operations Director, Intermountain Healthcare

Tim Lovell is a healthcare administrator with a passion for creating solutions to challenging problems and leveraging data to gain insights. He has experience in Operations, Technology (EHR, AI, Digital Front Door, Telehealth), Vendor/Payer/Client Contracting, A/R, Patient/Customer Experience, Change Management, Leadership, HR and Marketing. He launched the Intermountain Connect Care program, a 24/7 online urgent care service to be largest at Intermountain (58K visits in 2020) and has been published in several peer-reviewed journals.
Tim led Intermountain's telehealth outpatient organization and multi-specialty practice team of 45 healthcare providers and staff. He led strategy and corporatewide adoption of video visits through the pandemic to 400K annual visits. He is also the founder for a medical start-up providing research-backed non-drug treatment for a major sleep disorder.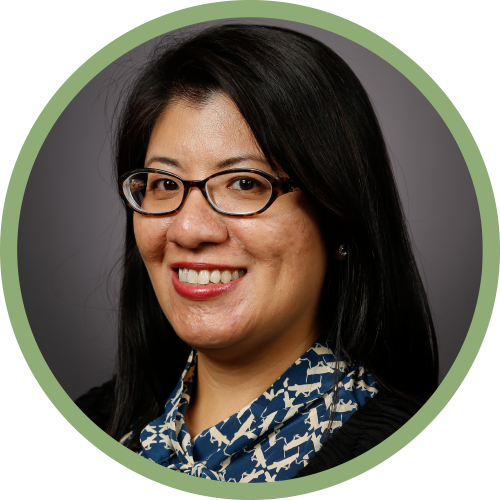 Mei Wa Kwong, JD
Executive Director. Center for Connected Health Policy

Mei Wa Kwong joined CCHP in March 2010 as a Policy Associate and was named Executive Director in January 2018. Ms. Kwong is a nationally recognized expert on telehealth policy. In her current role at CCHP, she works with the organization's multitude of national and regional partners on telehealth issues and oversees CCHP's projects, provides policy technical assistance to state and federal lawmakers, industry members, providers, consumers and others. She manages CCHP's staff and works closely with CCHP's consultants. She has been published in peer review journals and is a sought after speaker at national conferences.
Prior to joining CCHP, Ms. Kwong was a public policy analyst for Children's Home Society of California, working on child care and early education issues on the state and federal levels. Mei holds a BA in International Affairs from George Washington University, and a JD from George Washington University Law School.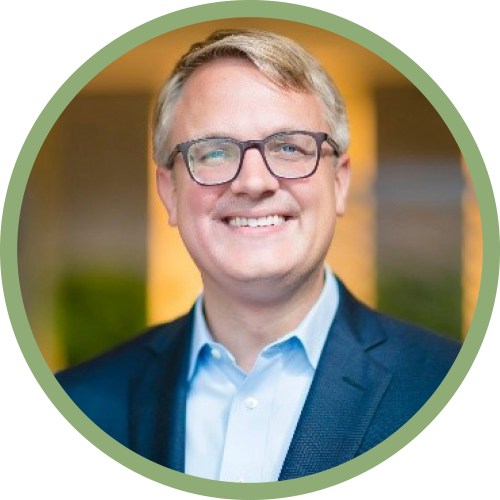 Kyle Zebley
Vice President, Public Policy, American Telemedicine Association (ATA)
Executive Director, ATA Action

He is working with and on behalf of ATA and ATA Action members and like-minded organizations to eliminate barriers to the expansion of telehealth and ensure patients, providers, and payers can realize the benefits of virtual care.
Kyle is a sought-after policy expert and is frequently quoted in major media coverage on the topic of telehealth, including the Associated Press, Bloomberg, Kaiser Health News, Modern Healthcare, NPR, and Roll Call. In January 2022, Kyle was named by Politico as one of the "Four Washington players poised to shape digital health in 2022".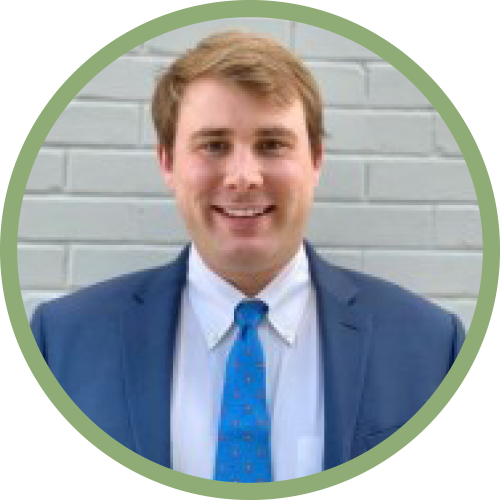 Ben Steinhafel
Director of Policy and External Affairs at the Center for Telehealth & e-Health Law

Ben Steinhafel is the Director of Policy and External Affairs at the Center for Telehealth and e-Health Law (CTeL). Ben has been closely monitoring the telehealth flexibilities issued at the state and federal levels and proactively educates policymakers on the benefits of expanded telehealth and its potential to increase access to care for all Americans.
Prior to joining CTeL, Ben served in the Executive Branch at the U.S. Office of Personnel Management, where he oversaw the Federal Employee Health Benefits Program on the agency's Congressional Affairs team. Ben also served in the U.S. House of Representatives as a health care advisor for Congressman Jim Sensenbrenner.